3WK.COM Member Donations


While 3WK continues to focus on independent labels and self released artists, most other internet, satellite, and terrestrial stations spotlight major label artists.
Contribute as much as possible today to help keep 3WK on air providing exposure to Indie, Classic, and 80's/90's Alternative artists through our airplay.
Although, Radionomy (owners of Shoutcast, Winamp, Targetspot, etc.) now cover the royalties for 3WK.COM, we still owe other day to day expenses: website hosting, data storage, office costs, etc, etc.. We can't support what we do with banner ads alone.
If you'd rather not use PAYPAL for you donation, we welcome your checks or money orders. Send an email requesting our address to mail a check or money order.

Thanks in advance from your music friends on the net and wireless at 3WK!
Jim and Wanda Atkinson/3WK Owners
---

A 3WK Member Donation is a great way to pledge your ongoing support. With a Donation as a 3WK Member, you'll be assured continued access to high-quality streams for 3WK Undergroundradio (Indie Rock), 3WK Classic Alternative Radio (80's/90's), and 3WK Classic Undergroundradio (60's/70's).
---
3WK.COM Advertising
We've made it easy to reach our dedicated, loyal, unique visitors by advertising your Brand, Band, Website, Product, etc. through 300x250 banners ads.
Your ads will run over 1 calendar month and we'll track their progress in our Revive Adserver.
We can even cap your ads per unique ip and geo-target them.
Choose the number of impressions you'd like, then pay through Paypal. Then, send your 300x250 banner ad artwork to jim@3wk.com.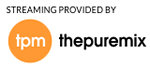 TAGS: 3WK, 3WK.COM, 3WK Undergroundradio, 3WK Classic Undergroundradio, 3WK Classic Alternative Radio, 60's FM Radio, 60's Music, 70's FM Radio, 70's Music, 80's FM Radio, 80's Music, 90's FM Radio, 90's Music, AAC+, Audio, Bandcamp, Classic Rock, College Music, College Radio, Concert News, di.fm, Digitally Imported, Entertainment, Freefrom Underground Radio, Garage Rock, Indedpendent Music, Indie Music Charts, Indie Music, Indie Music Reviews, Indie Radio, Indie Rock, Indie Rock Radio, Internet Radio, Itunes, KWK St. Louis Radio, Last.fm, Live365, MP3, Music Videos, Ogg, Online Radio, Pandora, Pitchforkmedia, Progressive Rock, Radio, Radioparadise, Radionomy, Shoutcast, sky.fm, slacker, Somafm, Soundcloud, Spotify, Streaming Radio, Tunein, Vinyl Records, Webcasting, Winamp, Youtube

Copyright(c)3WK L.L.C.