3WK.COM CONTACT US




If you think your music fits the 3WK sound, we'd love to hear it. E-mail wanda with a link to your music for downloads. Please do not email music as the files are too large. As we do accept downloads, WE DO NOT PLAY MP3'S - we need wav or flac files.


Although we hand choose each song we play, we're automated (keeps our costs low) so we can't respond immediately to requests, but if you ask nicely we will get Jim to add a song for you at a specific time. Email wanda with artist/song and what time you want it played. Give us a couple of days to set it up.


email jim.


is a jim thing


is a wanda thing


Jim Atkinson - PD/tech support/owner and all around good cop. been in radio since '73, thus the classic rock stream, but loves new independent music, thus the indie stream. Listens to nothing but internet radio in the car (3WK and others). His cats Erik and Larry listen to music with him.
Wanda Atkinson - gm/md/owner and 3WK devil's advocate. thinks her main job is to keep jim from screwing up. he thinks her job is to keep him happy. fun ensues. loves dogs.
James Atkinson 5 - PD of classic alternative station. loves all kinds of music, but his first love is film.



why we do this:
it's the music, baby!
it's certainly not the hours, wages, and benefits (tons, none, and none). it's coming to work and finding new music, any of which could be the best album of the year. it's going to garage sales and finding that long lost album we've been looking for forever. it's giving artists a free marketplace for their music and listeners a filter for all the great new and classic rock that they don't have time to discover on their own. but mostly it's the independent thing we love most - the freedom to play what we want, to work when we want, and to meet up with the smartest listeners on the net.
thank you for letting us do this since 1997.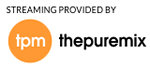 Privacy notice:
We value your privacy as much as we do ours. Any personal info you give us (signing up for a 3WK Membership or emailing us) will not be shared with outside parties except to the extent necessary to complete the Membership or to email you. To prevent unauthorized access, maintain data accuracy, and ensure the correct use of information, we have put in place appropriate physical, electronic, and managerial procedures to safeguard and secure the information we collect online.
We do use non-identifying and aggregate information to help our advertisers and sponsors better understand the demographics of our audience. For example, we may tell an advertiser that X number of individuals visited a certain area on our website but we will not disclose anything that could be used to identify those individuals. Because 3WK derives its revenue mainly from advertising, providing such aggregated demographic data is essential to keeping our service free to users. However, you can opt-out of this sharing by going here.
We use third-party advertising companies to serve ads when you visit our Website. These companies may use information (not including your name, address email address or telephone number) about your visits to this and other Web sites in order to provide advertisements about goods and services of interest to you. If you would like more information about this practice and to know your choices about not having this information used by these companies, //www.networkadvertising.org/managing/opt_out.asp
If you have any questions about our privacy policy, email wanda.