3WK.COM Mobile Apps And Players
---
3WK.COM UNDERGROUNDRADIO APPS
---
3WK.COM CLASSIC ALTERNATIVE RADIO APPS
---
3WK.COM CLASSIC UNDERGROUNDRADIO APPS
---
We thank our partners: Nobexradio.com for designing all the apps for 3WK.COM!
---
3WK.COM BACKUP PLAYERS:

Listening F.A.Q.
Now, most smartphones and tablets will play 3WK directly from our website through our Html5 compatible players.
Or, you can listen to 3WK on many available apps in both the Google Play Store and the Itunes Store that play radio! Just search for 3WK after you install the app.
Other Apps that play the 3WK Stations:
XIIA Live
If you know of other apps that you particularly like and want to recommend, please let us know.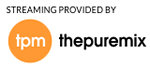 TAGS: 3WK, 3WK.COM, 3WK Undergroundradio, 3WK Classic Undergroundradio, 3WK Classic Alternative Radio, 60's FM Radio, 60's Music, 70's FM Radio, 70's Music, 80's FM Radio, 80's Music, 90's FM Radio, 90's Music, AAC+, Audio, Bandcamp, Classic Rock, College Music, College Radio, Concert News, di.fm, Digitally Imported, Entertainment, Freefrom Underground Radio, Garage Rock, Indedpendent Music, Indie Music Charts, Indie Music, Indie Music Reviews, Indie Radio, Indie Rock, Indie Rock Radio, Internet Radio, Itunes, KWK St. Louis Radio, Last.fm, Live365, MP3, Music Videos, Ogg, Online Radio, Pandora, Pitchforkmedia, Progressive Rock, Radio, Radioparadise, Radionomy, Shoutcast, sky.fm, slacker, Somafm, Soundcloud, Spotify, Streaming Radio, Tunein, Vinyl Records, Webcasting, Winamp, Youtube

Copyright(c)3WK L.L.C.